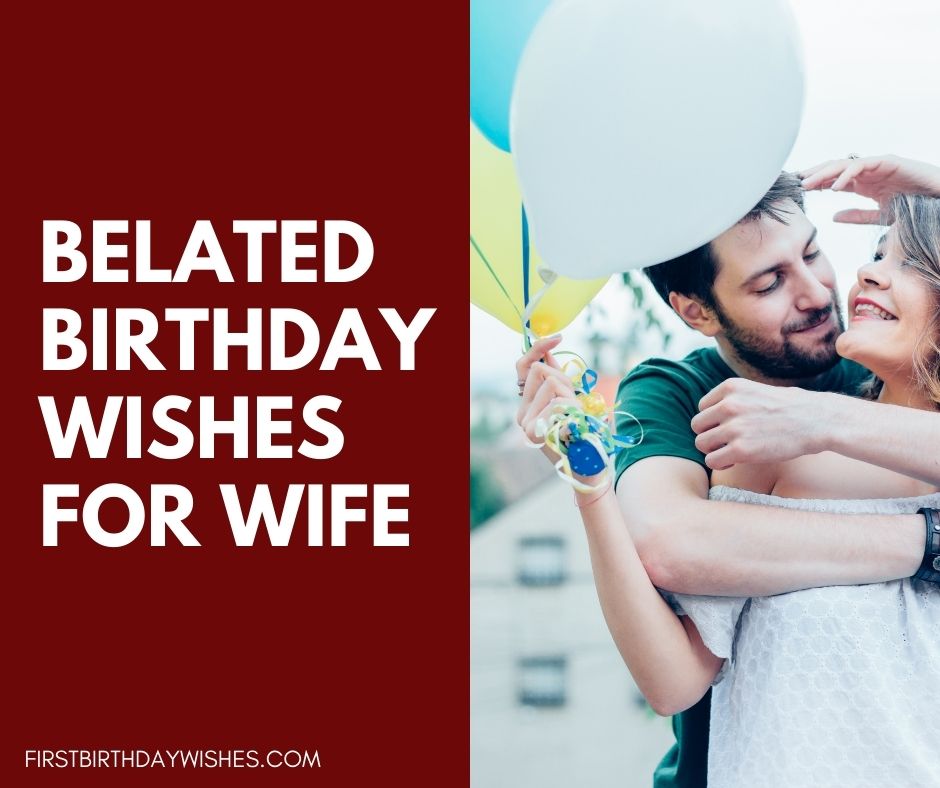 Forgot your wife's birthday? Oh, that very horrible but don't worry. We are here to help you. We have collected sweet belated birthday wishes for wife which will help you show your love, affection and express your gratitude for everything that she brings to your life.
Go wish her and make her mood. I know its not a easy task! hahaha… Go and accept your mistake in front of her will make her realize that you are really sorry for forgetting her birthday. Show some great amount of love with her by sharing these loving belated birthday wishes for wife.
Belated Birthday Wishes for Wife
---
Happy Belated Birthday. Some say the happiest day of their life was when they said "I do." For me, every morning I get to wake up next to you is my happiest day. I love you.
Thank you for making every day extraordinary. Happy belated birthday my bride!
The fact that I have forgotten my wife's birthday is proof that I don't think she is getting any older at all. Happy belated birthday.
I know I made a terrible mistake by forgetting the birthday of my missus. But I promise to heal her wounds with my hugs and kisses.
I was so busy loving you, I just forgot wishing you… happy belated birthday.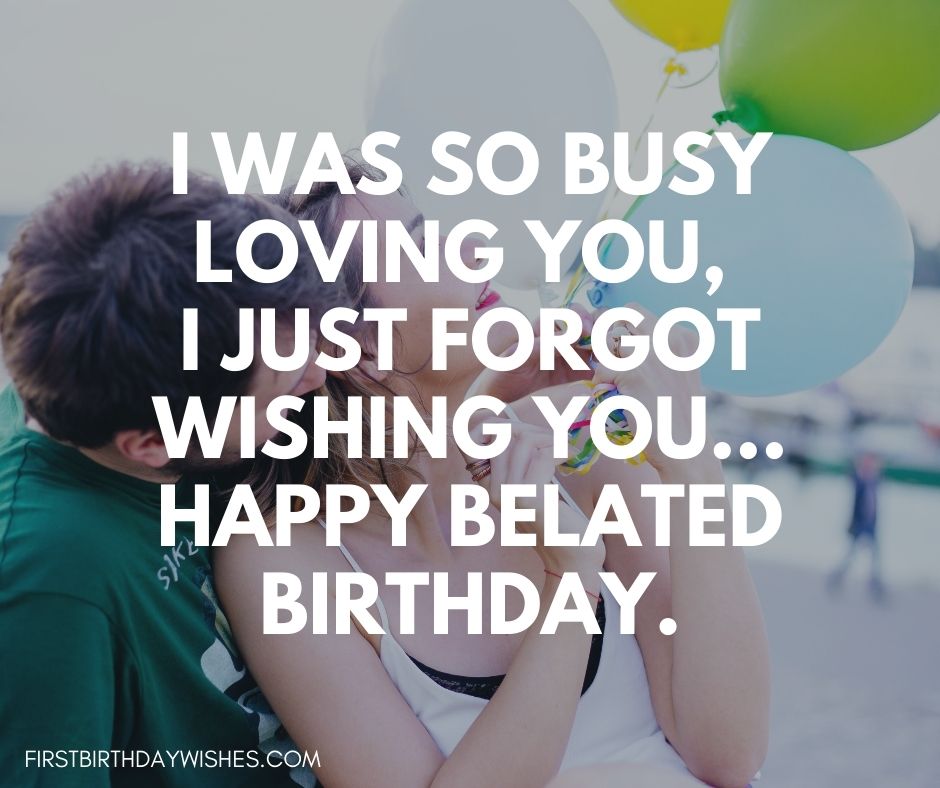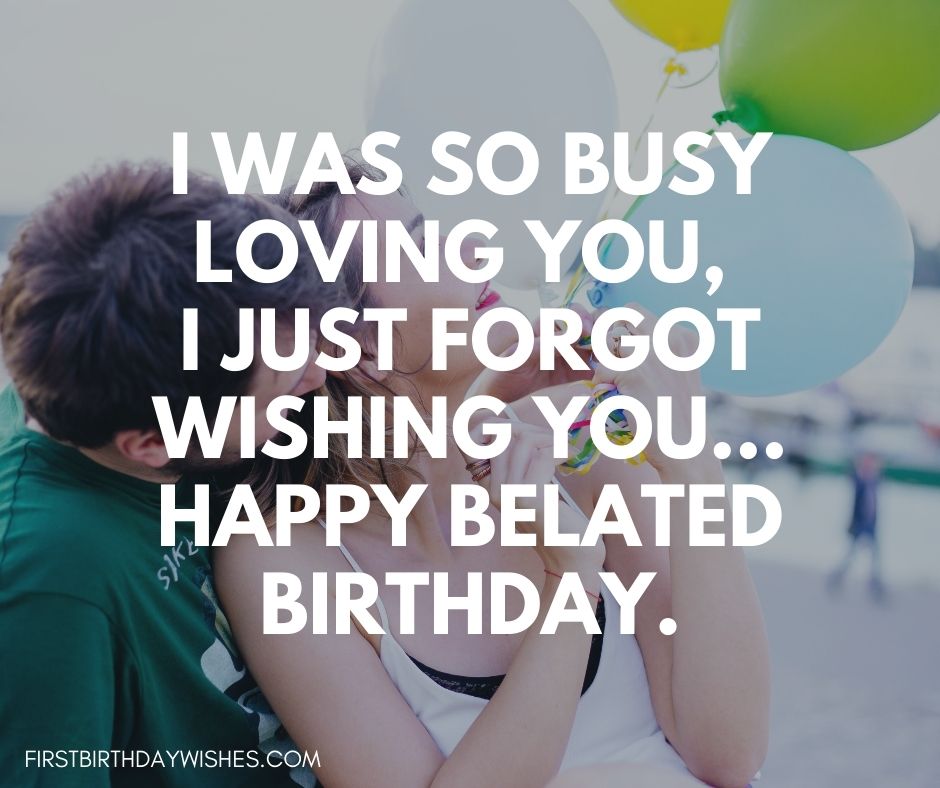 Hey Love! SORRY I forgot your birthday! Happy Birthday, Sweetheart.
I know I forgot your birthday but I want you to remember that your smile is my heart's beat and my soul's solace. Please forgive me and wipe off that frown.
Your husband may be forgetful but he is still the man who will do anything it takes to make you happy. Please forgive me.
Because of you, my world is filled with love and happiness. Happy belated birthday dear! Sorry I was very much busy yesterday my love. Hope you will forgive me.
The best thing that ever happened to me is you. You the best wife ever!
Being the judge of my own life, I pronounce myself guilty of forgetting your birthday. I am charged for the crime of Forgetfulness and punished by sleeping on the sofa for one full month. Sorry.
I never expected myself to forget your birthday, but I still did. You don't expect yourself to forgive me for this, but I hope that you still do. I am sorry.
I know I've forgotten your birthday but I hope you'll give me credit for being a good husband all year round. Happy belated birthday.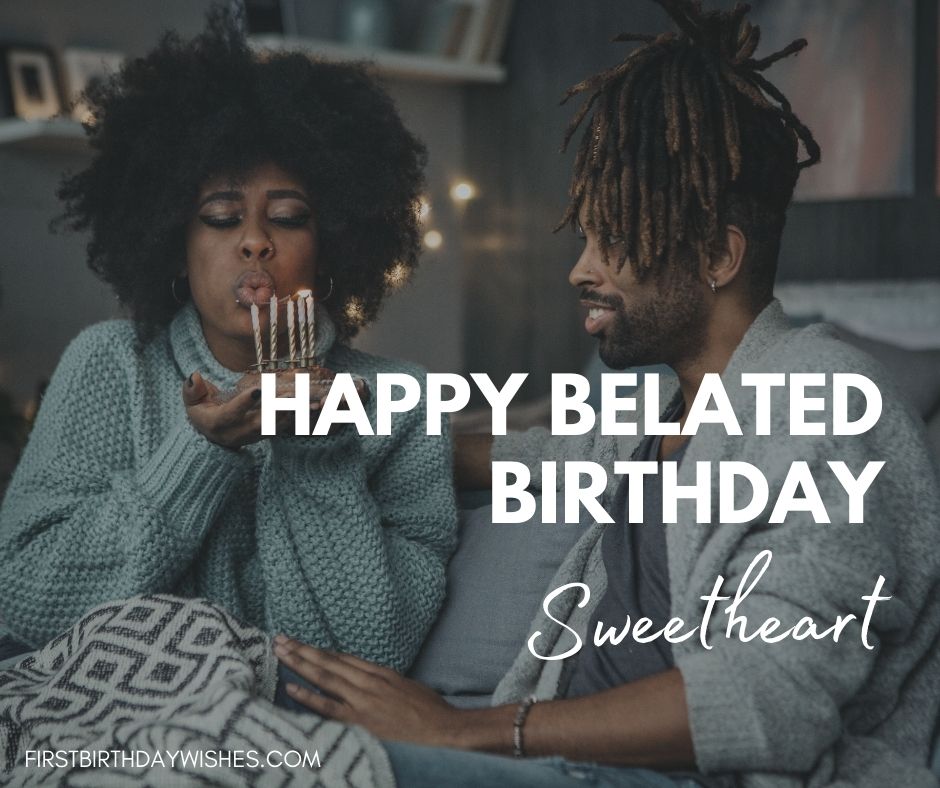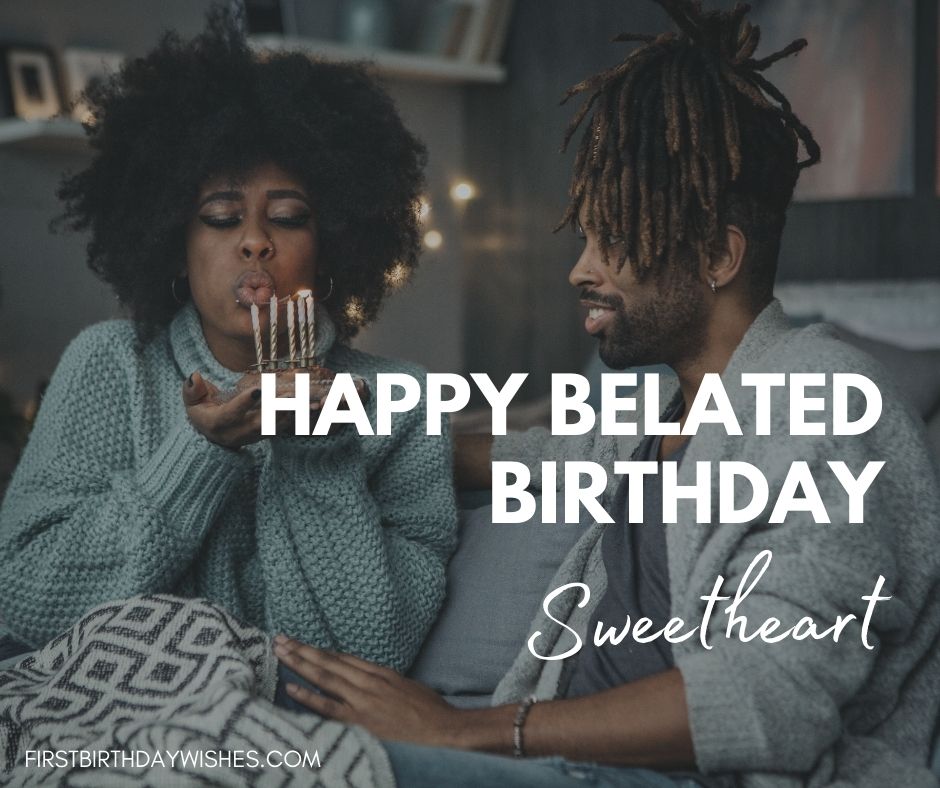 Happy Belated Birthday. Your life is worth celebrating every day! But today, we'll party a little more. You are amazing, and I love you so much!
Happy birthday to the woman who is so beautiful inside out! I love you, honey.
Since the King of this household has forgotten the birthday of his Queen, he is officially demoted to the position of the Queen's butler for the next month. Belated happy birthday, your highness.
Had I known you were such a difficult person to please, I would have never forgotten your birthday.
Forgetfulness is contagious and with friends like you, no wonder I missed your birthday.
Stop whining about how I forgot your birthday. Be a man; let's have a beer to celebrate.
More Birthday Wishes: 40 Special Birthday Wishes For Wife with Love
Late Birthday Wishes to Wife
---
Did you know that you look really hot when you are in a forgiving mood? Belated happy birthday!
Since our marriage is so perfect, maybe the Gods wanted me to forget your birthday so we could have at least one fight in the whole year. I love you, happy birthday.
It is not my fault you are not on Facebook. Sign up, or remind me a few days before it is your birthday next time. Belated Happy Birthday!
I wonder how I forgot your birthday… especially when my heart never forgets to beat for you even for a second. Happy belated birthday.
I officially give up the right to hog the TV remote from today. I hope you will forgive me now. Happy belated birthday.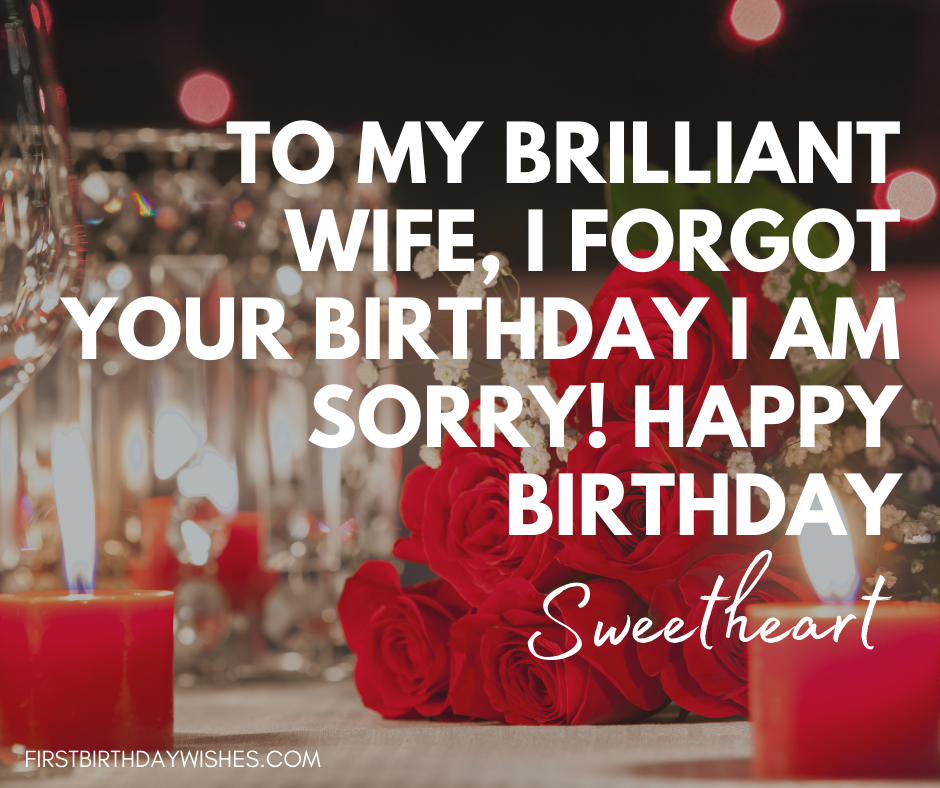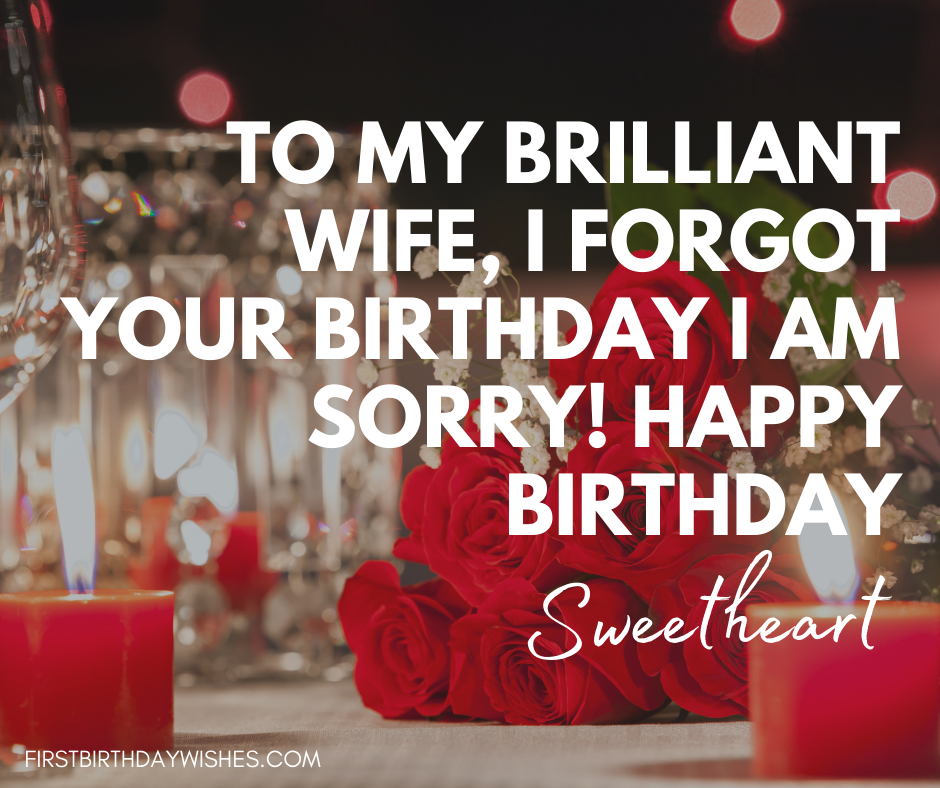 To My Brilliant Wife, I forgot your birthday I am sorry! Happy Birthday. Let's do everything that makes you happy today! I'm excited to celebrate in whatever wild & crazy way you choose!
I'm so lucky to call you my wife. I don't need anything else – just you. I hope you have a fantastic birthday without me! Miss you. I am coming back soon love.
Your smile, your kisses, and your caress still give me goosebumps. Happy birthday my wife!
Your husband forgot your birthday because in his mind… you are still twenty-one.
I wanted to convince, cajole, cuddle and pamper you endlessly… that's the only reason why I forgot your birthday.
Your birthday is special, our marriage is eternal. I'm sorry I forgot, I love you a lot.
Happy belated birthday to my one and only love! I am a rich man because I have you as my wife.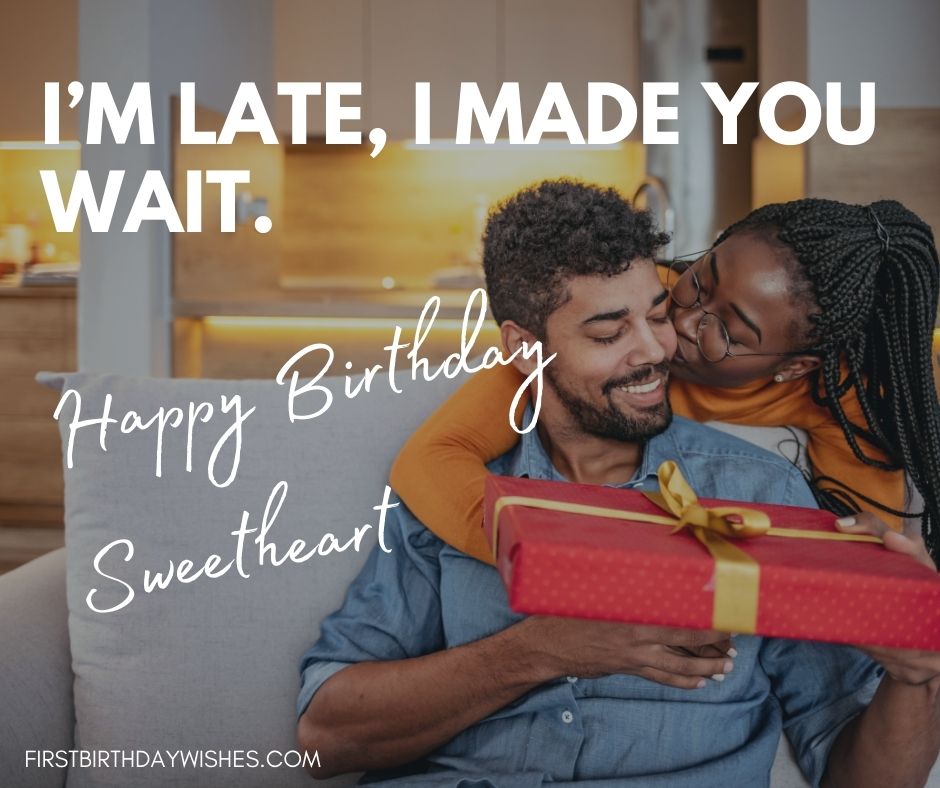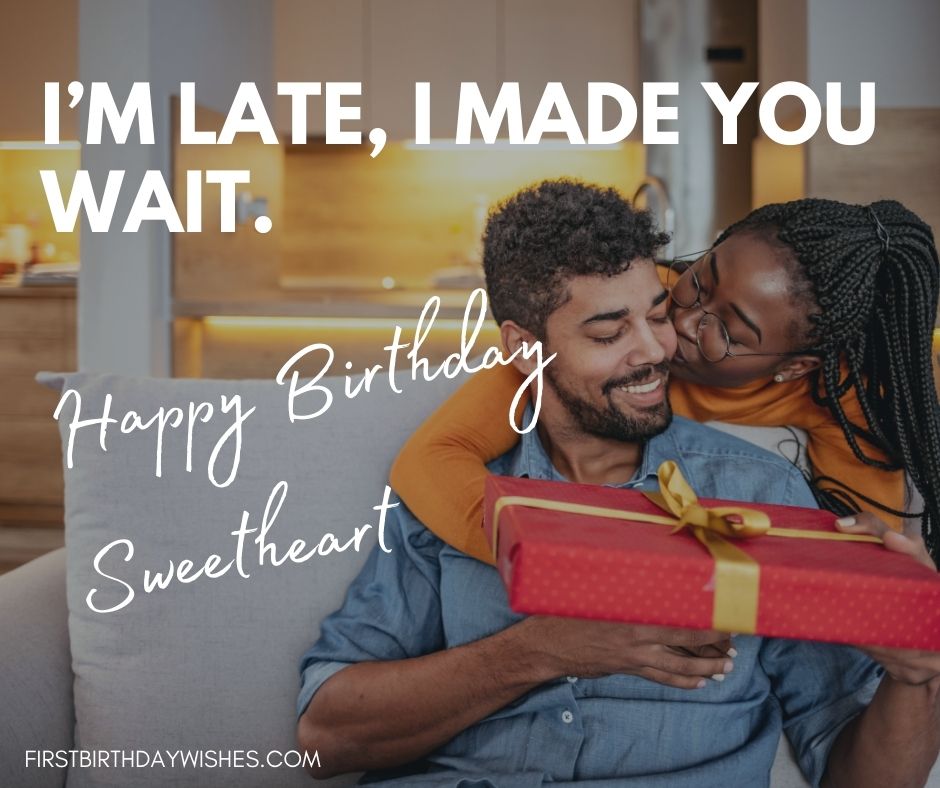 More Birthday Wishes

---
Shower her with the best gifts and keep pampering her with your wife until she forgives you. Tell her that you may forget her birthday, but you are still the same husband who will go to any lengths to win her heart all over again and love her forever.
And we hope you love our collections of these belated birthday wishes for wife. You can also check birthday wishes for your friend and relative on firstbirthdaywishes.com,  from the next time don't forget this opportunity to make her feel special.
Like us on Facebook ? ?