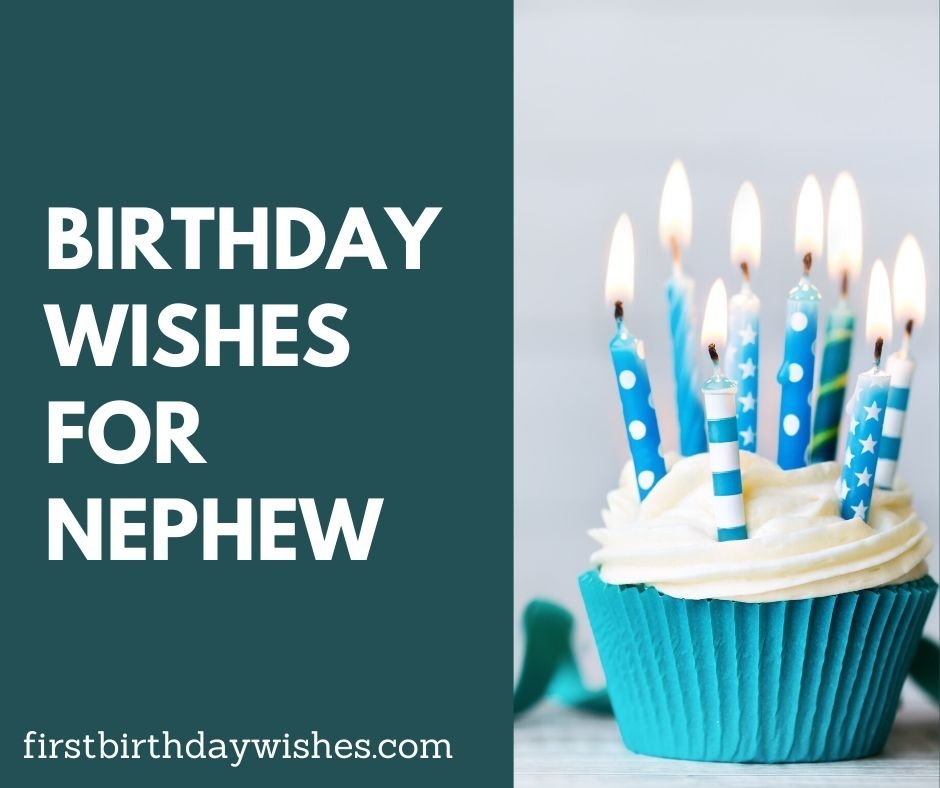 If you are searching for a collection of Birthday Wishes for Nephew then you are on the best website on the internet. Stay Calm and read our Collection.
As an uncle or aunt, you need to show your nephew, how much you love him. On your nephew's birthday, you have a great opportunity to show your special feelings and how much close to him you are.
When they put him in my arms for the very first time, I looked at him and all I could do was cry with joy! He was perfect, beautiful, and, above all, his big and brown eyes shined with happiness! He is not just the joy in our lives, he is also loved amongst everyone he knows, a good brother, a caring grandson, a cool nephew, smart, cute, friendly, kind, witty, and incredibly sweet!
If you know what it's like to have so much love for your nephew, make sure that your nephew knows too. Consider sending him a card or email to demonstrate just how much you love him. Birthday wishes are a great way to say, "I love you" and also a great way of keeping family bonds strong.
In this post, you can find a cool collection of birthday wishes for nephew to send him.
Birthday Wishes for Nephew
My awesome nephew, I look at you and realize that there is hope for our crazy family.

Dear nephew, may you spend your birthday doing the things you love to do!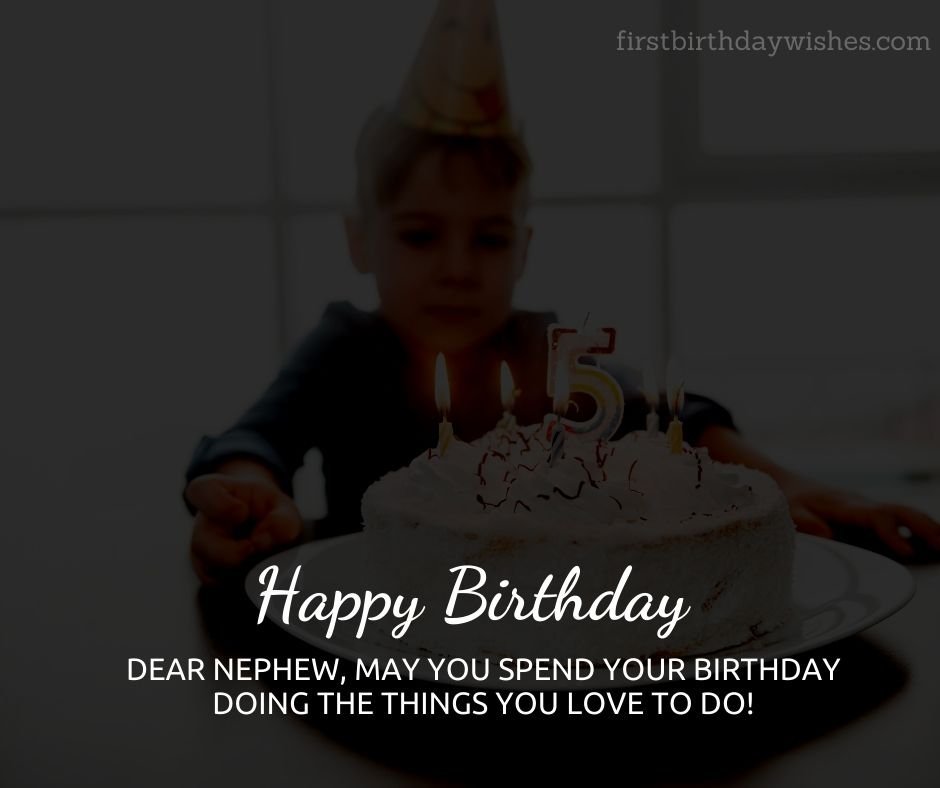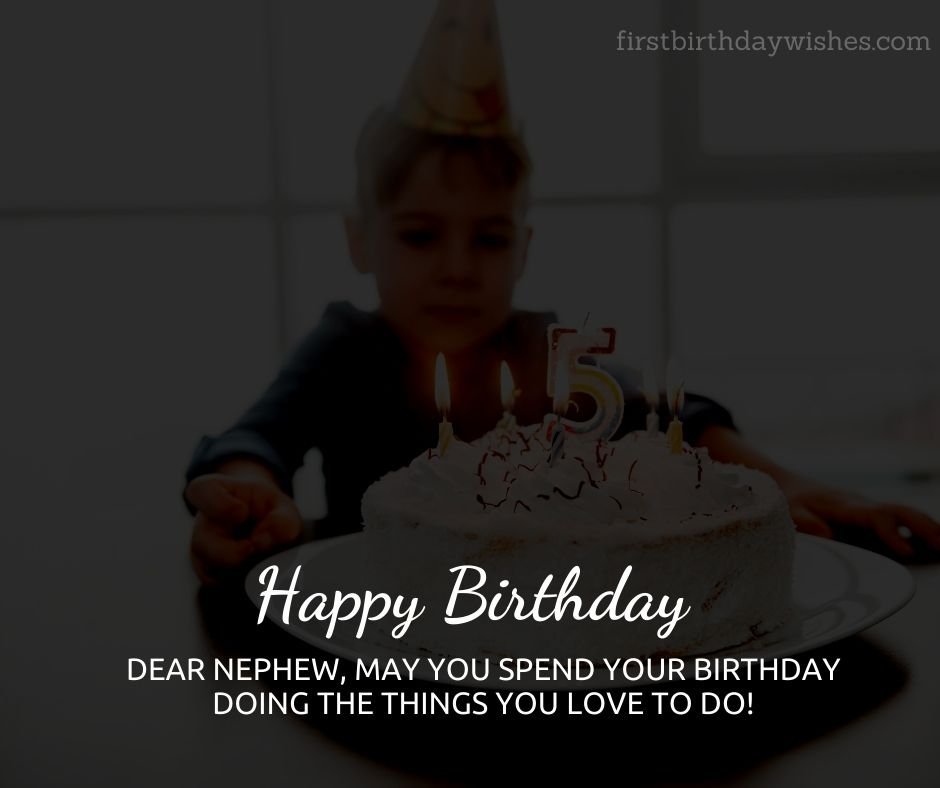 My nephew, you're like a friend to me. The best part is that you're family and family never strays away from each other.

Dear nephew, I have not known the genuine importance of fun, energy, and experience until you came into my life. Happy Birthday!

There are lots of hugs to go around, but today, I'm saving them all for my sweet nephew.

Here's to a remarkable birthday for a remarkable young man. We love you more than you know.

The benefit of having a nephew as smart and bright as you is that I learn something new every day. I hope you have a great birthday.

You're the coolest and more adorable nephew in town. Happy Birthday to you.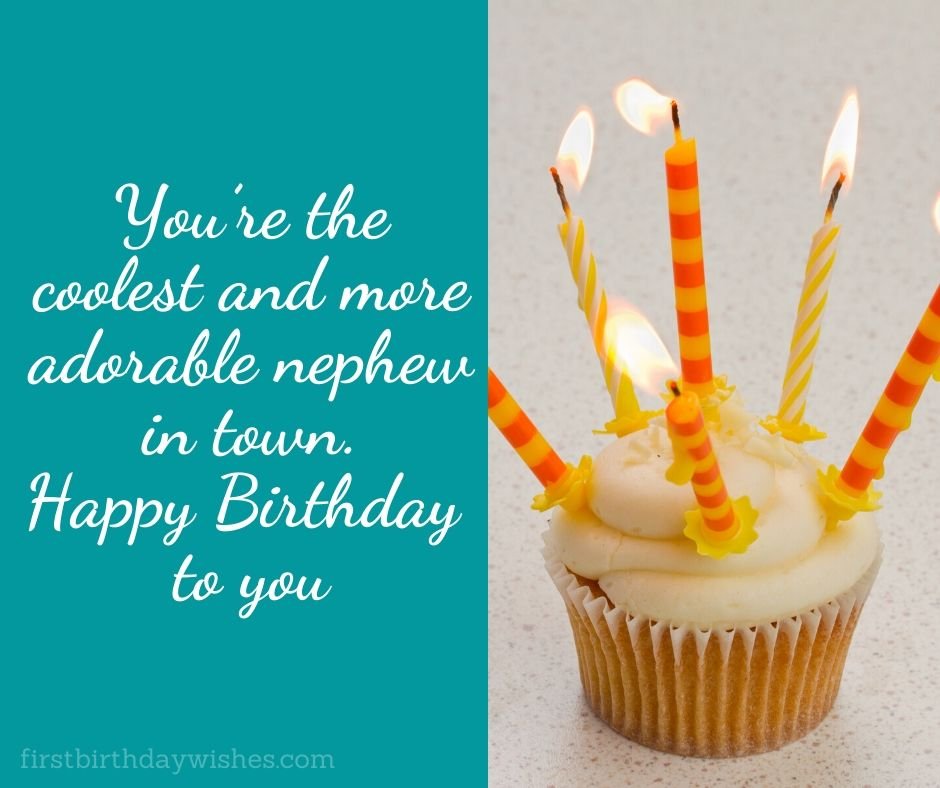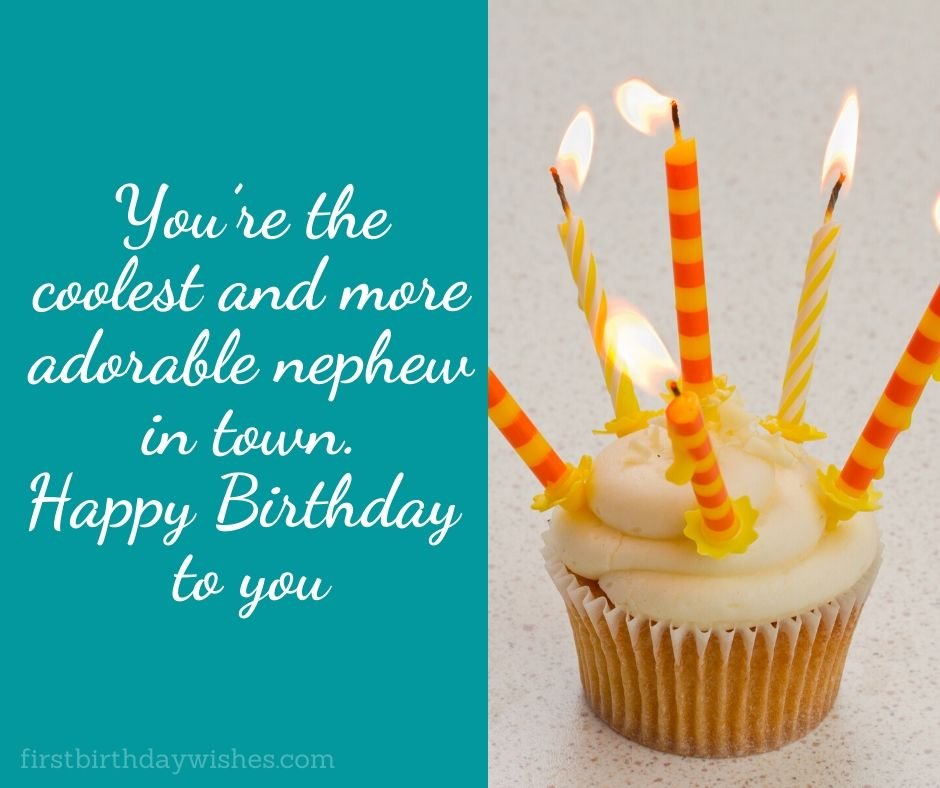 My dear Nephew, you are sure to make life more amazing each time you let that amazing personality shine through.

Your presence in our lives brings continuous improvement and long-lasting memories. Thanks, nephew. You deserve the best birthday ever!

This is a birthday I couldn't miss. You're the best nephew in the world and you keep making me really proud to be your uncle.

Dearest Nephew, you work hard and stay focused. That's why you're so successful. Today, relax and have fun. You've earned it. Best wishes!

Celebrating you is the best way to spend the day. Wishing you a fantastic day and a perfect birthday!

Happy birthday to my nephew. With warm wishes and hugs, I pray that your birthday will be as great as you, my dear nephew!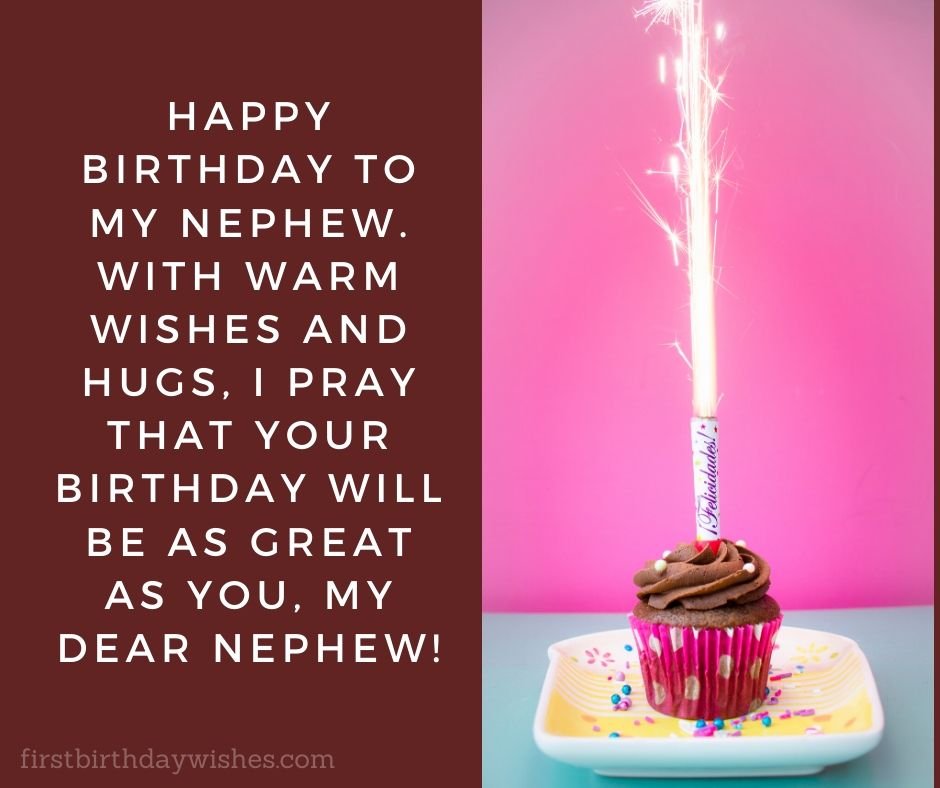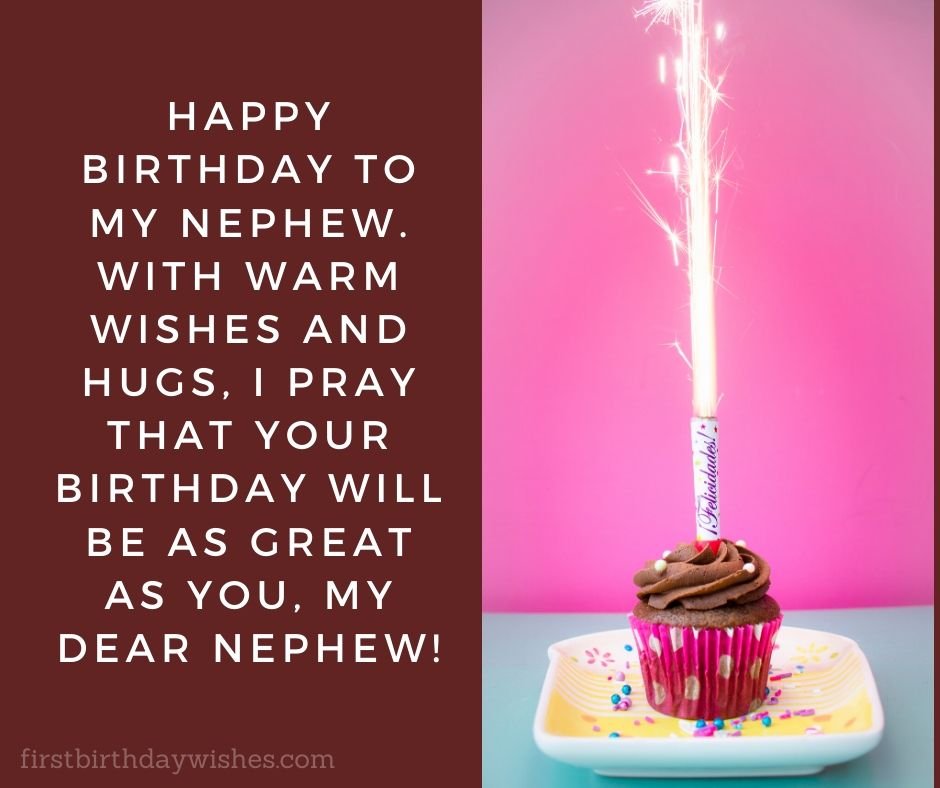 You are my sweet nephew but I love you like the son I never had. . Happy Birthday to my amazing nephew.

Nephew, I wish that you are the happiest today because it is your special day. I love you and wish you best birthday ever!

I'm proud to say that you're like a son to me. You've made this family very proud. Be blessed and happy on your birthday.

Have the happiest birthday possible. Live your life to the fullest. Be the best you that no one can imitate. Best wishes and may all your dreams come true, nephew.

I can't believe my nephew is growing up so fast. I knew you when you were in diapers… a little bundle of crankiness. Now you're almost as tall as me. Happy birthday to you!

I hope my little nephew has one big birthday bash. Have fun and stay worry-free.

Wishing you lots of success and good fortune. Have a great day, from your favorite Aunt and Uncle.

From uncle to nephew, I vow to always give you honest, sound advice so that you can avoid the mistakes I made and sail through life.

You are such a smart and bright. You show so much potential for the future. Looking forward to seeing you thrive in life. Wishing you the best, nephew!

All your life, I just want you to remember one thing – that being your aunt, I have all the powers in the world to spoil you than your parents. I love you! Have a joyous birthday.

Happy Birthday to my cool nephew. Hey little boy, I may just like your mom… but I promise I will never use your secrets against you.
Funny Birthday Wishes for Nephew
Hey birthday boy, I hope your birthday will be filled with happiness and joy! Happy Bday!

Dear nephew, I am happy to see you grow to become a smart and confident young man. I wish you a very happy birthday!

Nephew, just seeing you today makes me so happy. Thank you for the joy that you bring to me!

Dearest nephew, I wish that your birthday will be filled with wondrous moments, and may all your dreams come true!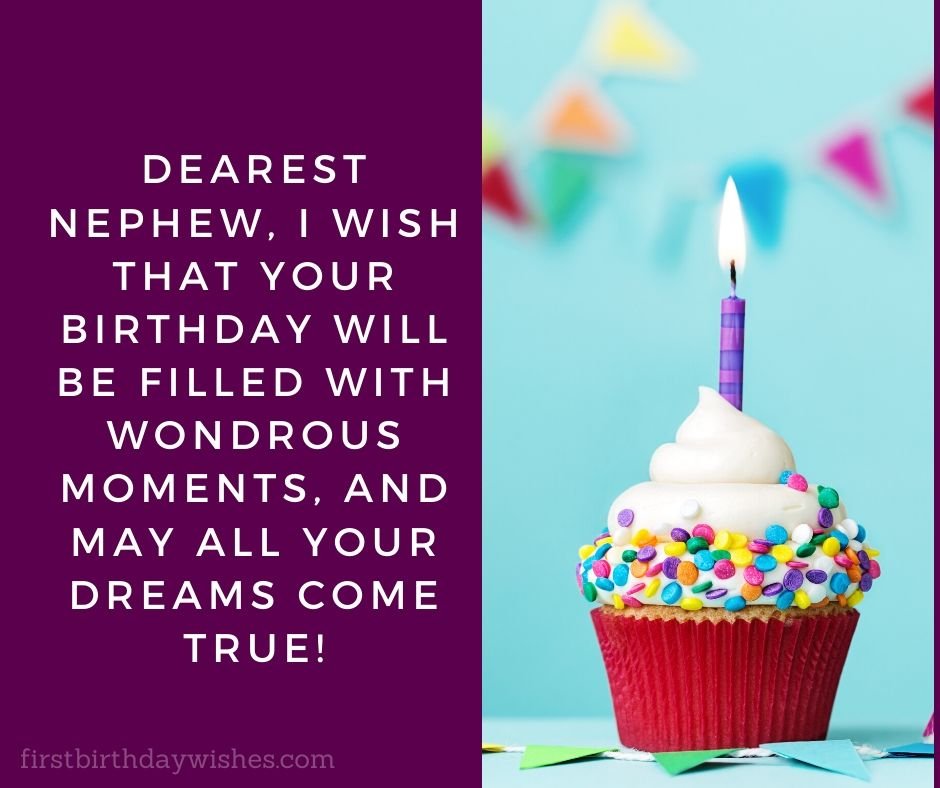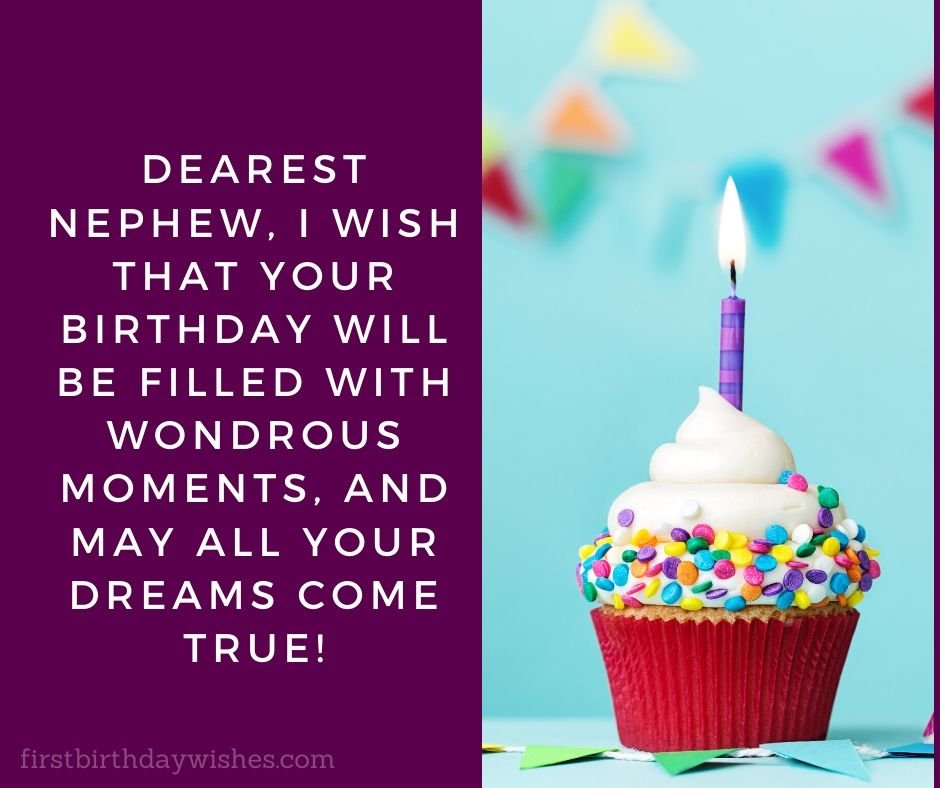 Live to blow a thousand and one candles, Happy birthday my dear nephew.

My little awesome nephew, dream big because there's no other way to dream.

Not only a close relative on whom you can depend, I will always remain your closest companion.

May you feel specially blessed today and may you have a birthday that is full of love and happiness that you truly deserve!

To my nephew whose coolness is just so amazing, I wish you a fun-filled birthday, I love you!

Hey nephew, I feel so blessed to watch you grow! May this day bring you so much joy! I love you!

I'm still wondering how you turned out so amazing when your dad is my goofy brother. Ok, best wishes and don't tell him I said that. 

Having a nephew is like having a son but better. I get to be the fun auntie while someone else does the hard parenting part. Have a great birthday, kiddo!

The older you get, the older I feel. Happy birthday, from your uncle.

You have 100 reasons to smile on your birthday. Your amazing aunt has arrived. Now you have 101 reasons.

Fun times and awesome adventures! That's how I describe moments with you!

I remember when I was your age. Not enough cares to hold me down. Enjoy it while it lasts, nephew.

Happy birthday to you, nephew. Never lose your birthday swag!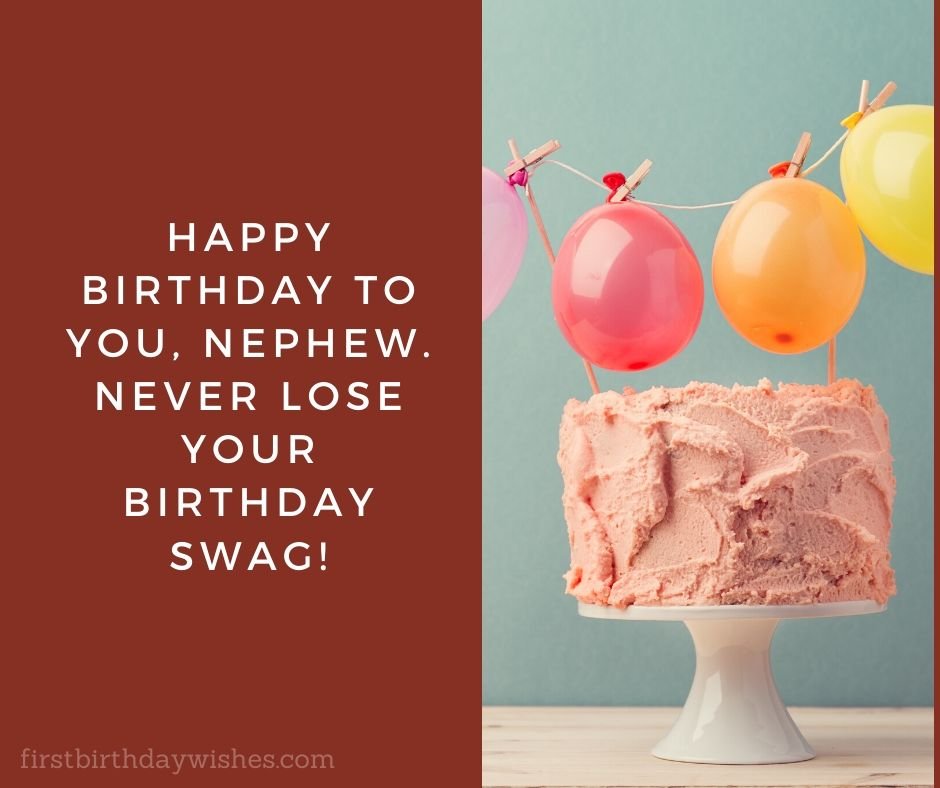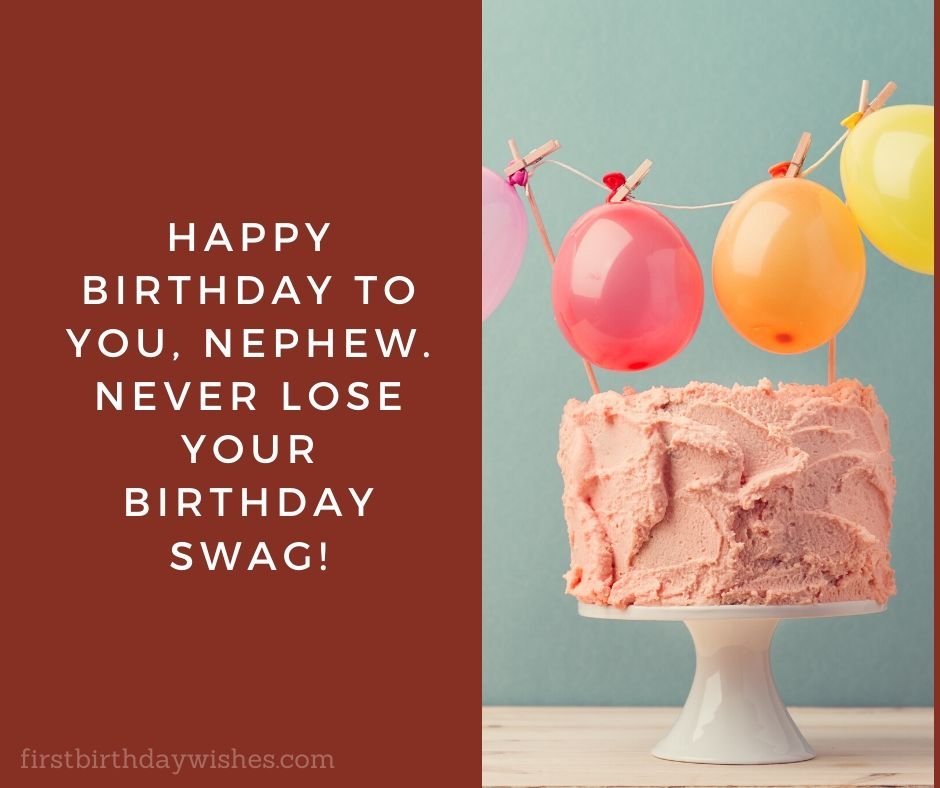 Dance like no one's watching. Party like it's your day alive. And live like it's your time to shine.
You May Also Read

---

Best Happy Birthday Wishes for Niece | Happy Birthday, Niece
I hope you like these collections of Birthday Wishes for Nephew Also, Sharing is Caring and you spend a great time with your Nephew this year and in the coming years. Share your experience with us.